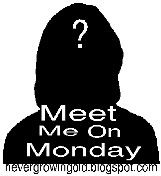 1. Did you get any Valentine's Gifts? Well he did not go out and just get me something but we got to spend all day yesterday together we went to a valentines day with some friends then night before and got to go out for dinner.
2. What is your favorite topping on something toasted? most of the time just butter but jam is good once and awill
3. Do you pick out your outfit the night before? no when you are home all day with kids when do you have to dress up for.
4. What food item do you absolutely despise? fish and seafood
5. Righty or lefty? well to wright it its right but to play hockey or throw a ball it is left oh and snow bording is left too so yes i know i am strange