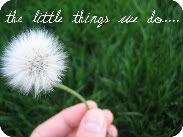 1. Something that makes me a great friend is,
Iam always there to talk and like trying to make you happy
2. I am
a mother and a wife and a good friend
3.
I am not
happy there is still snow out side
4.
If I had to describe myself in 3 words, they would be happy, outgoing, mother
5. Something I'm really cheap about is
about shopping for clothing for my self
6. Something I'm willing to splurge on is
stuff for my kids they are always out dress me.
7. I would trade
the snow
for
green grass
in a heartbeat.