Well I am still around and going to try this aging and aging let see how it work out. I also have a page on
facebook
were you can find me. The newest thing in my life is that we are moving and well my life seams like it is being taken over by boxes but by the end of this month I should be able to think about Christmas a little more.
here it is a year ago today hmmm.
This is Brooke dancing one year ago/.
Well I was hoping from blog to blog today and came across the best giveaway ever so this is me telling you all about it.
Southern hospitality
is giving away a
Tamron AF 18-270 lenses.
You will have to go over and check this out.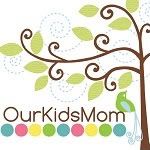 another giveaway that i would let you all know about.
I also trying a new thing a blog hop so join at at